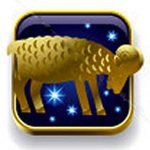 ARIES HOROSCOPE SEPTEMBER 30, 2016
Aries (March 21 - April 19)
Affirmation for this week of DISCIPLINE - "My spiritual discipline creates a foundation for inner joy. As I grow stronger in integrity, the Universe reveals new opportunities that will lead to my desires." (Themes: Spirit Guide: Cat, Color: Black, Number: 8)
FRIDAY: Transformation is on the horizon under today's Libra new Moon, and for you, that means changing what you're doing in order to get what you want. Some self-reflection will give you a more balanced view of what actions you can take to facilitate immediate change, and what will take more time. An unexpected deadline could keep you at work a little later than you'd like this evening, but it has to be done. After that, you can spend the rest of the weekend following your heart.
WATCH OUT FOR: unawareness and last minute changes
AIM FOR: self-reflection and willingness
KEEP IN MIND: The Libra new Moon will remind you that you are the architect of your own destiny. Translation? You're the one who'll have to change if you want things to be different.