Aries (March 21 – April 19)
Affirmation for this week of AUTHENTICITY – "I develop deeper personal connections while maintaining my spiritual authenticity. Uniting with others helps me to move with perfect balance through my days." (Themes: Spirit Guide: Otter, Color: Silver, Number: 11)
FRIDAY: Your ideals could have you feeling a little disenchanted with the world today, as no one seems to appreciate what you're trying to do. Turn inward to access better direction under the Scorpio Moon. Your creative side works best in solitude, so reserve time this afternoon to work on a pet project. While you're surfing the internet for holiday gifts tonight, don't forget to pick up a little something for yourself!
KEEP IN MIND: Don't worry if you feel invisible today; take advantage of it and just do your own thing.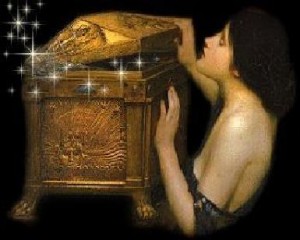 GIVE THE GIFT OF ENLIGHTENMENT THIS HOLIDAY SEASON – WITH A MEMBERSHIP TO SUSYN BLAIR-HUNT'S CELESTIAL CIRCLE! PLUS, RECEIVE OVER $60 IN FREE GIFTS WHEN YOU JOIN TODAY!

Become a member of internationally renowned astrologer Susyn Blair Hunt's Celestial Circle and receive her signature "Collection of Spiritual Essentials" to empower your every move! For less than 16 cents a day, your Membership includes: Susyn's Daily and Weekly Horoscopes, Tarot, Numerology and Crystal Wisdom Forecasts delivered right to your email, Your Birthday Astrological Forecast for the year, Psychic Reading Specials, & MORE!
GIVE THE GIFT OF ENLIGHTENMENT THIS HOLIDAY SEASON WITH A UNIQUE CERTIFICATE FOR A PSYCHIC READING!
Kajama.com's Gifted Psychics have the answers you need. For advice, direction and insight, connect with Kajama.com's expert Psychics here.
DAILY ARIES HOROSCOPE NOVEMBER 21 2014