Aries (March 21 – April 19)
Affirmation for this week of INDIVIDUALITY – "I honor my individuality, confident in the important role I play in the world. When I share myself authentically with others, I encourage them to do the same." (Themes: Spirit Guide: Otter, Color: Silver, Number: 11)
TUESDAY: You have a knack for bringing people together, so use your networking and matchmaking skills with abandon today. Wear yellow to increase your confidence when you present a new idea or ask for financial aid. You have your own way of meeting deadlines, and though they usually work in your favor, you could run out of time if you let others distract you. Agree to disagree with a loved one tonight, and meditate under the Capricorn Moon to find a compromise.
KEEP IN MIND: You'll need to play a little "leap-frog" today. If people get in your way, just hop over them!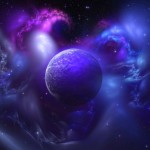 OVER $60 IN FREE GIFTS WHEN YOU JOIN TODAY!
Become a member of internationally renowned astrologer Susyn Blair Hunt's Celestial Circle and receive her signature "Collection of Spiritual Essentials" to empower your every move! For less than 16 cents a day, your Membership includes: Susyn's Daily and Weekly Horoscopes, Tarot, Numerology and Crystal Wisdom Forecasts delivered right to your email, Your Birthday Astrological Forecast for the year, Psychic Reading Specials, & MORE!
GIFTED PSYCHICS TO ADDRESS YOUR EVERY CONCERN
Kajama.com's Gifted Psychics have the answers you need. For advice, direction and insight, connect with Kajama.com's expert Psychics here.
DAILY ARIES HOROSCOPE OCTOBER 28, 2014