SUSYN BLAIR-HUNT HOROSCOPES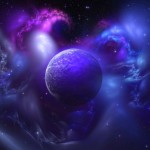 SUBSCRIBE AND NEVER MISS A DAY!
Click the Subscribe button below to receive your daily personal horoscopes from Susyn Blair-Hunt delivered to your email/phone every morning!
Receive your weekly horoscopes in a single email, available only by subscription! Included in your subscription;
NEW!!! - WEEKLY TAROTCASTS, MONTHLY CRYSTAL WISDOM, NUMEROLOGICAL FORECASTS & MORE!

For just $5 a month you'll get Susyn's guidance and astrological view of the day, conveniently delivered right to your email/phone!
Your subscription to Susyn Blair-Hunt's Horoscopes includes great bonuses and MEMBER EXCLUSIVES!! (See Below)
IMPORTANT: Once you complete your Paypal payment, you'll be taken to a Horoscope Selection page. Please fill it out and select which horoscope(s) you would like to receive.
YOUR SUBSCRIPTION COMES WITH THESE FREE BONUSES! •
FREE WEEKLY TAROTCASTS! • FREE MONTHLY CRYSTAL WISDOM FORECAST • FREE MONTHLY NUMEROLOGICAL FORECAST • WEEKLY & DAILY HOROSCOPES
Get a jump start on your week and know in advance what to expect!
Receive all your horoscopes for the week in advance (Subscribers Exclusive)
Just select Weekly Horoscopes for your sign when you register.
SELECT AS MANY SIGNS AS YOU'D LIKE - Curious to know what the day holds for your spouse or children? Choose as many signs as you want with one subscription - all delivered directly to your email or smart phone.
YOUR YEARLY BIRTHDAY FORECAST - Discover your lucky numbers, power color, most fortunate months and spirit guide for the year ahead, based on your birthday. You'll have special access to Susyn's predictions for each day of the year, so you can see what's in store for yourself or your loved ones who are celebrating a birthday.
$5 OFF ALL READINGS BY SUSYN BLAIR-HUNT, PLUS FREE RECORDING OF YOUR READING (A $5 value.)
SUBSCRIBE TO WIN A FREE PSYCHIC READING - Subscribers are automatically entered in Susyn Blair-Hunt's monthly free reading contest.
For around 16 cents a day you can wake up every morning to Susyn's daily horoscopes and stellar guidance!
Subscribe now and never miss a day of Susyn Blair-Hunt's amazing horoscopes!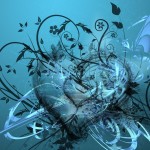 Give the Gift of Enlightenment!
Here's a gift they'll appreciate 365 days a year!
A gift subscription to Susyn Blair-Hunt's daily horoscopes is perfect for everyone.
For Personalized Gift Certificates, Contact Me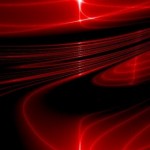 ***************Testimonials**************
"I never start my day without Susyn's horoscopes! It's like an astrological weather or traffic report - I know exactly what kind of "conditions" to expect for the day ahead." - B. Walden, San Antonio, Texas
"I plan my wardrobe and wear specific jewelry based on Susyn's horoscopes, as the colors and gemstones she suggests always make me feel empowered as I move through the day." - K. Bell, Melbourne, Australia
"Susyn's horoscopes are right on the money! Literally! Recently my horoscope told me to go on a hunt around my house, as there was hidden cash in drawers, closets and pockets. By the end of my search, I had found close to $100! Amazing..." - P. Caldwell, London, UK
"I like being able to see the horoscopes for the entire week - makes it easier to plan ahead for what's to come!" A. Hardy, Tampa City, Florida