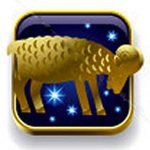 ARIES HOROSCOPE MAY 31, 2016
Aries (March 21 - April 19)
Affirmation for this week of TRUST - "I am excited about the new possibilities that lie ahead. My trust in Spirit allows me to release worry and freely act on the intuitive guidance I receive." (Themes: Spirit Guide: Wolf, Color: Silver, Number: 11)
TUESDAY: The Moon's travels through your sign will bring out your inquisitive side. Feel free to ask questions or explore alternative sources on your quest for new information. Don't get caught up in a power struggle, even though you know you're right. Financial restraints begin to ease, allowing you to indulge in a purchase that's been tempting you. You'll have to be proactive to get what you need, so don't hesitate to ask! You've got nothing on the agenda tonight, so give yourself permission to goof off and relax.
WATCH OUT FOR: Power struggles and hesitation
AIM FOR: Researching your options and self-expression
KEEP IN MIND: Information is power; time to tap into universal consciousness!