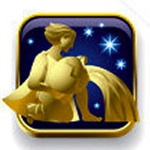 AQUARIUS HOROSCOPE FEBRUARY 20, 2020

Aquarius (January 20 – February 18)
Affirmation for this week of LOVE – "Heart-based relationships are vital to my life experience and spiritual growth. My ability to practice unconditional love allows me to reach new levels of maturity and wholeness." (Themes: Spirit Guide: Butterfly, Color: Green, Number: 4)

THURSDAY: You should put a project on hold until you get more information; otherwise, you'll have to start over from scratch by next week. Many invitations for the weekend will come your way and could put you in a quandary; however, if you play your cards right, you can adjust your schedule to take advantage of most of them. Blue candles can help you prioritize all the ideas pulsating around you under tonight's Aquarius Moon, so light one or more before starting your evening meditation.

KEEP IN MIND: Don't limit yourself by aligning to others' schedules today; make up your own!