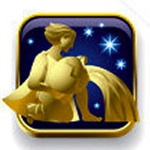 AQUARIUS HOROSCOPE JUNE 5, 2020

Aquarius (January 20 – February 18)
Affirmation for this week of HARMONY – "Spirit helps me to maintain harmony in all my relationships. I honor my commitments to others and in the process, strengthen my ability to share unconditional love." (Themes: Spirit Guide: Owl, Color: Blue, Number: 2)

FRIDAY: You'll feel more like yourself than you have all week, moving with enhanced confidence and generosity under the Sagittarius full Moon/lunar eclipse. Spend some time sharing your concerns with a loved one, as they could shed new light on a current problem you're having. Meditate with an amethyst crystal before bedtime, known for its power to draw intuitive direction and good luck your way.

KEEP IN MIND: Now that you're feeling more balanced, you'll find it easier to make important decisions today.