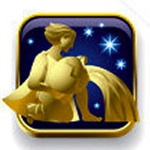 AQUARIUS HOROSCOPE OCTOBER 13, 2019

Aquarius (January 20 – February 18)
Affirmation for this week of INTUITION – "I pay close attention to my intuition, allowing it to guide me. I work in tandem with Spirit, who widens my path and expands my opportunities." (Themes: Spirit Guide: Dog, Color: Purple, Number: 8)

SUNDAY: A sense of emotional stability will surround you under the Libra Sun, making it easy to sidestep minor annoyances or thoughtless actions on the part of others. Be sure to get some physical activity in today, for higher energy and physical endurance. The personal work you've done over the last six months will now open new doors to you, as Spirit steps in to work on your behalf. Tonight's Aries full Moon will insist you express yourself through writing or artistic activities.

KEEP IN MIND: Focus on a return to balance today; it's vital you have everything in its place now, as Spirit is preparing to take you on a new adventure next week!