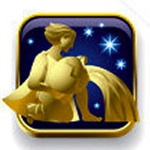 AQUARIUS HOROSCOPE APRIL 21, 2019

Aquarius (January 20 – February 18)
Affirmation for this week of DISCIPLINE – "My freedom lies within my disciplines. I practice structured living to bring my dreams to life. I follow Spirit's directions to experience the greatest results possible." (Themes: Spirit Guide: Ant, Color: Blue, Number: 6)

SUNDAY: Expressions of love and devotion will come your way throughout the day, as the Sun moves into Taurus and shines a light on the personal relationships in your life. New information or help is available now, but you'll have to seek it out rather than waiting for it to come to you. When you adjust your perception and look at things from another's point of view, their actions will start to make more sense. Someone shares their visions for the future under tonight's Sagittarius Moon and surprisingly enough, their hopes and dreams include you!

KEEP IN MIND: Don't limit yourself today; make it a point to go in search of new information or life experiences.