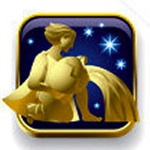 AQUARIUS HOROSCOPE DECEMBER 13, 2019

Aquarius (January 20 – February 18)
Affirmation for this week of BLESSINGS – "When I focus on my blessings, I can release the past with ease. As I embrace a mindset of abundance, the smallest of miracles will bring the greatest of joys." (Themes: Spirit Guide: Otter, Color: Green, Number: 6)

FRIDAY: You'll become aware of how you are contributing to a family problem under today's illuminating Sagittarius Sun. Once realized, you can spend some time in meditation for spiritual guidance on how to change the situation. Today's Cancer Moon will move you through last-minute tasks with ease, though it will also remind you of a few things you've forgotten to take care of. This evening, light some patchouli incense or diffuse essential oils to reclaim your balance after a somewhat hectic day.

KEEP IN MIND: There's nothing like an "aha" moment to change your perspective; watch for Spirit to send some awareness you way today.