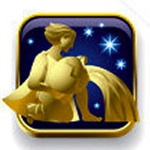 AQUARIUS HOROSCOPE JANUARY 17, 2020

Aquarius (January 20 – February 18)
Affirmation for this week of INNOVATION – "My spiritual perspective allows innovative ideas for change to appear. New opportunities await me, and I tune into the Universe for direction and guidance." (Themes: Spirit Guide: Raccoon, Color: Silver, Number: 2)

FRIDAY: The Libra Moon is ideal for detailed work, so attend your finances and paperwork or complete a repair project this morning. Spend one-on-one time with a younger person, as your attention will elevate their self-esteem. Make a list of your commitments and evaluate new opportunities under the potential-filled Capricorn Sun; in the process, you'll discover how to move with greater balance. Light beeswax candles to generate an atmosphere of joy tonight, both in your heart and in your home.

KEEP IN MIND: You're all about getting organized and back on track today, and thanks to the Capricorn Sun, you'll do just that!