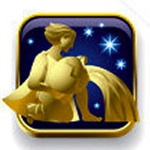 AQUARIUS HOROSCOPE AUGUST 18, 2022

Aquarius (January 20 – February 18)
Affirmation for this week of HONESTY – "I share my thoughts and experience with courage and authenticity. My honesty encourages others to do the same." (Themes: Spirit Guide: Swan, Color: Purple, Number: 3)

THURSDAY: It's time to separate yourself from someone who continues to lack follow-through or integrity under the Taurus Moon, rather than always making excuses for them. A financial imbalance could be upsetting, but the good news is, it can be corrected with a simple phone call to the right person. Burn sage incense to help you access a deeper level of wisdom and to reveal clever solutions for current troubles. Share your evening with loved ones; they've missed you!

KEEP IN MIND: Remember to ask for spiritual help to handle all the trouble others are creating today; it's not your fault, but it will be your problem to deal with.