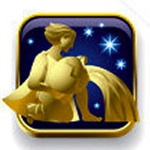 AQUARIUS HOROSCOPE NOVEMBER 22, 2019

Aquarius (January 20 – February 18)
Affirmation for this week of SPIRITUALITY – "I increase my spiritual focus to experience inner peace. Soon the Universe will reveal the gifts contained in my current challenges, as well as the higher purpose behind them." (Themes: Spirit Guide: Owl, Color: Green, Number: 2)

FRIDAY: You could come across someone from your past at a social gathering when the Sun moves into Sagittarius today, which will remind you how much growth and progress you've made over the last few years. Though there will always be a sense of connection with this person, their purpose now is to enlighten, rather than influence you. Despite an unexpected conflict from a loved one you'll be faced with this evening, you'll be able to maintain your emotional balance under the loving Libra Moon.

KEEP IN MIND: Don't panic when you come face-to-face with an old friend or lover today; just be thankful you get to share a few moments with them.