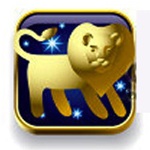 LEO HOROSCOPE JANUARY 17, 2020

Leo (July 23 – August 22)
Affirmation for this week of UNCONDITIONAL LOVE – "I move through the world with empathy and understanding. Unconditional love strengthens the spiritual bonds I share with all those around me." (Themes: Spirit Guide: Dove, Color: Green, Number: 6)

FRIDAY: Review your plans with loved ones under this morning's family-oriented Libra Moon, to make sure everyone knows what's on the agenda. Whether you're looking for a more fulfilling job or a loving relationship, you'll be inspired to search the internet for new options under the enterprising Capricorn Sun. Spend extra time in meditation to restore your emotional balance tonight. A few pink candles flickering in the background can add a rosy glow to your conversations with Spirit.

KEEP IN MIND: It's not a good idea to assume everyone knows what's expected of them, so this morning, let them know what's on the agenda.