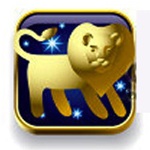 LEO HOROSCOPE JANUARY 27, 2023

Leo (July 23 – August 22)
Affirmation for this week of GENEROSITY – "I strive to uplift and support all those around me. I move with generosity and optimism, remembering that we are all on the same journey to enlightenment, one in Spirit." (Themes: Spirit Guide: Whale, Color: Orange, Number: 8)

FRIDAY: The Aries Moon will fill your day with grace and harmony, and you'll feel more content than you have in weeks. The careful financial planning you've done is about to show signs of paying off, and you could discover extra cash for a mini-splurge, a gift of all your efforts. A weekend getaway may be just the thing to rebalance strained relationships or ease mental frustrations, so plan on a change of scenery this weekend! Meditate with gold or yellow candles to manifest more abundance tonight.

KEEP IN MIND: All seems right with the world today; enjoy!