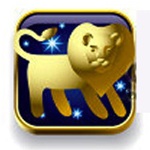 LEO HOROSCOPE JUNE 5, 2020

Leo (July 23 – August 22)
Affirmation for this week of FAITH – "I embrace the gifts as well as the challenges in my life by looking within for direction. I act on faith, honoring the spiritual guidance I receive." (Themes: Spirit Guide: Caterpillar, Color: Aqua, Number: 10)

FRIDAY: You may feel agitated under the Sagittarius full Moon/lunar eclipse, but it's just Spirit's way of reminding you that true peace is found within. Information you come across on the internet could provide an innovative approach to meeting your goals, so do a little "surfing" this afternoon. Meditate with an amethyst crystal while you ponder a relationship conflict this evening; this stone can reveal a more spiritual view of the situation for you to consider.

KEEP IN MIND: Do a little surfing on the internet today; there's no telling WHAT you'll run across in this ocean of information!