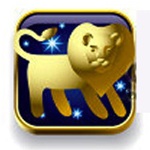 LEO HOROSCOPE JANUARY 21, 2021

Leo (July 23 – August 22)
Affirmation for this week of BOUNDARIES – "I create boundaries that will keep me safe and balanced. When I set limits with myself and others, I move one step closer to personal wholeness." (Themes: Spirit Guide: Beaver, Color: Yellow, Number: 7)

THURSDAY: Your mind will be racing ahead to the future the Aquarius Sun fills your head with all kinds of ideas! Take care when preparing a detailed proposal this morning, making sure you've researched all the angles under the meticulous Taurus Moon before presenting your ideas to the world. You'll get a second chance to make a first impression this weekend – don't let it pass you by! Dress in black to absorb frustration or resentment when things don't go your way tonight.

KEEP IN MIND: You'll be filled with anticipation today, but take care not to get in an accident in your race to move forward.