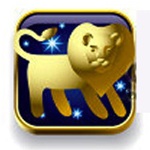 LEO HOROSCOPE NOVEMBER 22, 2019

Leo (July 23 – August 22)
Affirmation for this week of RELATIONSHIPS – "A strong foundation is vital to the connections I am building. I create healthier boundaries and practice unconditional love in all my relationships." (Themes: Spirit Guide: Dove, Color: Green, Number: 6)

FRIDAY: When the Sun moves into Sagittarius today, legal matters, contracts or decisions that have been in limbo will finally start to be resolved, bringing long overdue closure to your struggles. Expect to feel more joy and harmony under the optimistic glow of the Libra Moon. Watch out for the temptation to overindulge, or you'll pay for it in the morning. You'll need to get to bed early tonight, as you've got a hundred and one things to take care of over the weekend!

KEEP IN MIND: You'll feel a new level of energy emerging over the next few days, a gift of the Sun's dance into fun-loving Sagittarius!