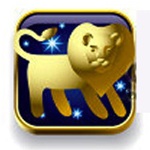 LEO HOROSCOPE FEBRUARY 20, 2020

Leo (July 23 – August 22)
Affirmation for this week of AUTHENTICITY – "My spiritual disciplines allow me to practice authentic living. I pay close attention to my thoughts and actions to make sure that they reflect my true inner spirit." (Themes: Spirit Guide: Wolf, Color: Yellow, Number: 3)

THURSDAY: Start the day by taking a look at where you stand with current projects; it's time to devise a more reasonable schedule for the future. Your longing for solitude is natural under the Pisces Sun, so lay low until you feel ready to reconnect with the outside world again. Under tonight's Aquarius Moon, exchange information and ideas with others over the internet or phone. Green candles carry the power to rebalance your emotions and improve your love life, so light one before your evening meditation.

KEEP IN MIND: It's okay to hide out "under the covers" today; that's what everyone else will be doing too!