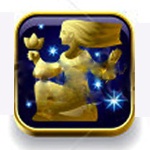 VIRGO HOROSCOPE SEPTEMBER 23, 2023

Virgo (August 23 – September 22)
Affirmation for this week of REVIEW – "I review the actions and beliefs that limit me. I ask Spirit to remove all that interferes with my ultimate growth and success." (Themes: Spirit Guide: Frog, Color: Green, Number: 2)

SATURDAY: The Sun moves into Libra today, marking the start of a new season as well as an upward cycle. Your powers of persuasion will be at an all-time high under today's Capricorn Moon, so start asking for what you want! Going over paperwork or searching the internet will give you a clearer picture of reality, so review important information pertaining to those new goals or enterprises you're preparing to pursue over the next few months.

KEEP IN MIND: You can make your dreams a reality now, as long as you're willing to ask for help to bring them to life!