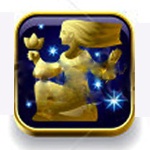 VIRGO HOROSCOPE JANUARY 21, 2021

Virgo (August 23 – September 22)
Affirmation for this week of SELF-LOVE – "I increase my confidence when I practice more self-love and nurturing. I live by my own truths and move in tandem with the Universe." (Themes: Spirit Guide: Swan, Color: Green, Number: 6)

THURSDAY: Indecision may keep you from taking direct action, but don't worry – when the time is right, things will happen as if by magic! If you're asked to develop a business or financial plan at work or reset your personal budget. You could find it hard to sleep under the Taurus Moon, as it will fill your head with new ideas that tend to keep you up late tonight. Light a white candle and meditate before bedtime to promote a good night's sleep.

KEEP IN MIND: You might feel like you're going in circles today – don't forget to try and grab the "brass ring" as you ride this astrological merry-go-round!