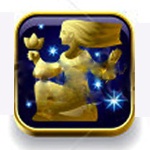 VIRGO HOROSCOPE JANUARY 27, 2023

Virgo (August 23 – September 22)
Affirmation for this week of MEDITATION – "Spirit opens my mind and heart to change, giving me the power to transform my world. I receive daily direction through meditation and higher awareness." (Themes: Spirit Guide: Elk, Color: Gold, Number: 4)

FRIDAY: If you let go of what you think you want, you could discover something even better waiting in the wings! Keep in mind that you don't always know what's best for you, but the Universe does. You'll be inspired to upgrade your methods of communication with a new computer or cell phone under today's Aries Moon. Your passion for advocacy emerges this evening, and you could find yourself volunteering for a community project or donating to a worthy cause.

KEEP IN MIND: It's funny how we set our sights on something, only to discover it's not what we really wanted at all! Be prepared for a change of heart or mind today.