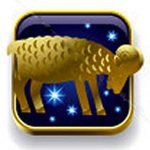 ARIES HOROSCOPE NOVEMBER 22, 2019

Aries (March 21 – April 19)
Affirmation for this week of DEPTH – "I am led to new levels of depth and awareness through my current challenges. I align myself with spirit and prepare for my struggles to be transformed into victories." (Themes: Spirit Guide: Whale, Color: Green, Number: 9)

FRIDAY: The Sun's entry into Sagittarius will bring out the child in you for the next few weeks, as it fills you with endless joy and anticipation for the holidays ahead! Even if you get off to a late start today, don't panic, as things will work out just fine. Family members may act a bit moody, but they'll snap out of it by nightfall. A watchful eye can avert an accident before it happens, so stay alert! Your evening will be filled with fun and laughter under the joyful Libra Moon.

KEEP IN MIND: This is a day to stay alert and pay close attention; with everyone moving in opposing directions, it's your best defense against accidents or emotional upsets.