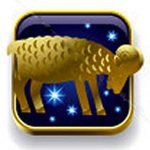 ARIES HOROSCOPE MAY 31, 2023

Aries (March 21 – April 19)
Affirmation for this week of APPRECIATION – "Acknowledging my abundance is the fastest way to generate more. I thank the Universe for my blessings and move forward with optimism and higher awareness of the miracles in my life." (Themes: Spirit Guide: Dove, Color: Red, Number: 5)

WEDNESDAY: If you can swing it, take the day off, opting for fun and social activities to break the monotonous cycle you've been in. The Scorpio Moon could encourage a large purchase today. Don't worry if you decide to indulge; you should be able to bring your finances back into balance in a matter of weeks. Interacting with others on your same spiritual path can rejuvenate your heart, mind, and surroundings, so drop into a metaphysical chat room or make a call to your favorite guru or spiritual mentor tonight.

KEEP IN MIND: You've been burning the candle at both ends, so today, sit back and relax!