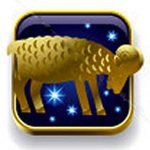 ARIES HOROSCOPE AUGUST 18, 2019

Aries (March 21 – April 19)
Affirmation for this week of GUIDANCE – "My spiritual practices lead me to a more fulfilling and successful life. I enrich my life through meditation, following the intuitive guidance I receive." (Themes: Spirit Guide: Hawk, Color: Brown, Number: 6)

SUNDAY: Reorganize your workspace under the Aries Moon to eliminate any clutter and chaos that is slowing your progress. Family members will turn to you for understanding and support, so make yourself available to them this evening. Light a few yellow candles during your evening meditation; they're great for generating better health, energy, and optimism for the future.

KEEP IN MIND: The only way to get to your new dreams is to let go of a few old ones that have run their course. Today, evaluate the validity of what you are chasing and release the goals that you can't seem to manifest.