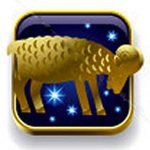 ARIES HOROSCOPE JULY 6, 2022

Aries (March 21 – April 19)
Affirmation for this week of INDIVIDUALITY – "I express my individuality and invite Spirit to direct my movements. I practice authenticity and honesty with all those around me." (Themes: Spirit Guide: Wolf, Color: Silver, Number: 11)

WEDNESDAY: If you awake feeling overwhelmed today, take it as a sign that it's time to simplify your life: Spirit is sending a strong message that you've taken on too much responsibility! Delegate minor tasks and eliminate projects that don't belong to you as the first step to rebalancing your day. Remember that to take care of others most effectively, it's imperative you take care of yourself first. Red candles can help you access the passion of tonight's Libra Moon, so light one to stir the romantic flames.

KEEP IN MIND: It's vital that you reclaim your personal balance today, as change is coming!