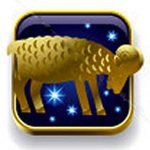 ARIES HOROSCOPE MARCH 9, 2021

Aries (March 21 – April 19)
Affirmation for this week of FOUNDATION – "I live in the present to strengthen my foundation, building a spiritual bridge to a more fulfilling life. I anticipate a bright new future ahead." (Themes: Spirit Guide: Beaver, Color: White, Number: 1)

TUESDAY: Though the changes occurring now may elude you on a conscious level under the Aquarius Moon, internally a spiritual transformation is underway. Wear purple to help you to maintain a more optimistic and spiritual view of the future. Maintaining your balance will be a challenge today, as you bring some things to completion while entertaining the new projects percolating in your head. Your dreams are closer than you think; be sure that you're ready to move at a moment's notice!

KEEP IN MIND: You're in the midst of leaving one cycle and entering another, so don't forget to practice patience and nurture yourself during the transition.