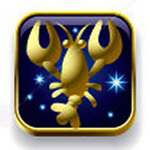 CANCER HOROSCOPE JANUARY 17, 2020

Cancer (June 21 – July 22)
Affirmation for this week of SENSITIVITY – "I am in tune with the Universe. My sensitive nature allows me to act from the heart, and to display my feelings openly and without fear." (Themes: Spirit Guide: Hummingbird, Color: Yellow, Number: 7)

FRIDAY: You're sure to make great progress under today's Libra Moon as you go about restoring order and balance to your world. Once your chores are out of the way, venture out to explore artistic or cultural events. You'll come across surprising information from an unlikely source this afternoon, and you can credit the Capricorn Sun for the illumination it brings. Light a few red candles to help you maintain your boundaries when a loved one tests your limits this evening.

KEEP IN MIND: Once you get your obligations out of the way this morning, the rest of the day will be open to doing whatever strikes your fancy!