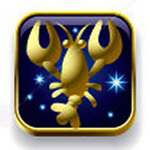 CANCER HOROSCOPE DECEMBER 13, 2019

Cancer (June 21 – July 22)
Affirmation for this week of CONFIDENCE – "I challenge myself to grow on an intellectual level. Higher awareness fills me with the confidence to pursue my greatest dreams." (Themes: Spirit Guide: Bear, Color: Aqua, Number: 10)

FRIDAY: The Cancer Moon will encourage you to get organized on a personal level before you prepare to dive headfirst into the holidays. Make it a point to move beyond your comfort zone today, seeking out the company of new people who can inspire your visions. When tense feelings arise between you and a loved one this evening, light some vanilla incense or disperse essential oils while you sort things out, as its calming scent will make it easier to resolve your differences.

KEEP IN MIND: Everyone could get a little testy under the holiday stress; practice patience and unconditional love.