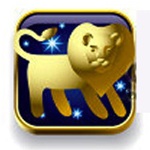 LEO HOROSCOPE JANUARY 26, 2022

Leo (July 23 – August 22)
Affirmation for this week of DISCIPLINE – "My integrity shows through my words and actions. Practicing heightened awareness and spiritual discipline, I move through each day with authenticity and true contentment." (Themes: Spirit Guide: Squirrel, Color: Brown, Number: 1)

WEDNESDAY: Get your most important responsibilities out of the way first thing this morning so you can move with the whims of the Universe the rest of the day. Don't be surprised when a loved one confronts you about what you consider to be a minor infraction: Just smile and promise not to do it again. Wear grounding jet or onyx stones under the Scorpio Moon, as they can increase your commitment to self, along with your devotion to others.

KEEP IN MIND: What's the big deal? When others try to make mountains out of molehills today, you'll just have to appease them.