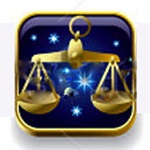 LIBRA HOROSCOPE OCTOBER 18, 2021

Libra (September 23 – October 22)
Affirmation for this week of EMPATHY – "Practicing unconditional love transforms my world in wondrous ways. I share empathy, warmth, and understanding with everyone I encounter." (Themes: Spirit Guide: Dove, Color: Yellow, Number: 7)

MONDAY: Time management could be a challenge for you when Mercury goes direct today, as endless phone calls and coworker's requests tend to interfere with your schedule. Dress in indigo to diminish confusing thoughts and communication. You'll breathe a sigh of relief when money arrives under the benevolent Aries Moon and restores balance to your finances. You'll begin to see things a bit differently this week as new ideas and options pop into your head, a gift of your tarot card, the Seeker.

KEEP IN MIND: Non-stop distractions can wreak havoc with your plans; instead of feeling like a victim, fool the planets and don't make any!