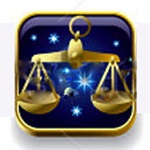 LIBRA HOROSCOPE JULY 26, 2021

Libra (September 23 – October 22)
Affirmation for this week of DIRECTION – "I investigate untapped resources for enlightenment and direction. New insights will allow me to test ideas, share discoveries, and raise my awareness." (Themes: Spirit Guide: Dog, Color: Silver, Number: 8)

MONDAY: Today's Pisces Moon will allow you to see yourself from a new perspective, as it restores your confidence and sense of self. Share your experience with a loved one who is facing a difficult decision; that way, they'll be empowered to make the choice that's best for them. Don't concern yourself with unfinished business, as you'll have plenty of time to attend it tomorrow. Once you stop trying to figure out a mystery, the answer will reveal itself, thanks to your tarot card this week, the Magician.

KEEP IN MIND: From a spiritual perspective, this is one of those days to sit back and be; trying to control or move things forward will just create frustration.