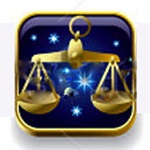 LIBRA HOROSCOPE JANUARY 26, 2022

Libra (September 23 – October 22)
Affirmation for this week of MANIFESTATION – "My ideals carry seeds of potential, and I can nurture their initial development from within. I turn my hopes and dreams over to the Universe for manifestation." (Themes: Spirit Guide: Swan, Color: Green, Number: 6)

WEDNESDAY: Your generous side will emerge today, but be sure you are giving from the heart, without motive or agenda. Journal or meditate under the Scorpio Moon to restore balance to your thoughts and emotions so you can see everything with more clarity. When someone questions your intentions, be prepared to answer as honestly as possible. Wear or carry an amethyst crystal to infuse a spiritual tone into all your conversations today.

KEEP IN MIND: Honesty is always the best policy, so be sure you speak and act from the heart today.