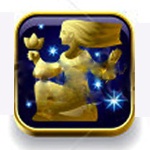 VIRGO HOROSCOPE SEPTEMBER 24, 2021

Virgo (August 23 – September 22)
Affirmation for this week of FAIRNESS – "I refrain from critical thinking and strive for fairness in all I do. A spiritual perspective allows me to see the positive in life, no matter the circumstances." (Themes: Spirit Guide: Lion, Color: Aqua, Number: 10)

FRIDAY: Your spiritual practices could use a boost, so use the power of the Taurus Moon to recommit to a daily rendezvous with Spirit. Refreshing your meditation space will also add more power to your time spent in contemplation. Limiting yourself would be a mistake now, so instead, take advantage of any spontaneous offers or invitations that come your way today. The Libra Sun has a way of bringing people from your past back to the present, so expect a surprising phone call or email tonight.

KEEP IN MIND: The Universe will send a wake-up call your way today; it's time to get back on track with your quest for inner wholeness!