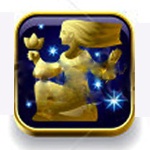 VIRGO HOROSCOPE NOVEMBER 26, 2022

Virgo (August 23 – September 22)
Affirmation for this week of DESTINY – "My daily disciplines and spiritual practices will bring my dreams into reality. I give the Universe permission to direct my movements and thoughts as I move forward to my destiny." (Themes: Spirit Guide: Wolf, Color: Gold, Number: 4)

SATURDAY: The Sagittarius Sun will insist you take a closer look at your health today. Review your diet, then purge your pantry and refrigerator of processed foods and those forbidden goodies you've got stashed away. Replace them with more natural grains, fruits, and vegetables under the purifying Capricorn Moon. Even though something sounds too good to be true, there could be an element of possibility and potential in it; remain cautiously optimistic.

KEEP IN MIND: Clearing out the edible clutter in your house will generate a clearing of your heart and mind as well, so dump those empty calories and nourish your body.