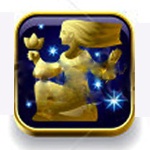 VIRGO HOROSCOPE JANUARY 17, 2020

Virgo (August 23 – September 22)
Affirmation for this week of HEART – "The people I encounter teach me about love, awareness, and hope. I open my heart to the possibilities and allow Spirit to transform me through others." (Themes: Spirit Guide: Dragonfly, Color: Purple, Number: 3)

FRIDAY: If you get your most pressing chores done first thing this morning, you'll then be free to socialize or relax under the fun-loving Libra Moon. Make it a point to return something that you borrowed from a friend or neighbor, months ago. Your intuition will be at an all-time high now, giving you the ability to see into the heart of all matters with ease. Light green candles during your evening meditation, as they're great for restoring emotional balance.

KEEP IN MIND: Even if it doesn't make sense, your intuition is right on the money today; trust it!