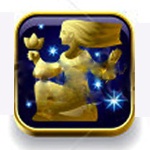 VIRGO HOROSCOPE APRIL 21, 2019

Virgo (August 23 – September 22)
Affirmation for this week of TRANSFORMATION – "I walk through current obstacles with grace and faith, challenging myself to grow. I enter a cycle of transformation where Spirit can change and refine me." (Themes: Spirit Guide: Swan, Color: Purple, Number: 8)

SUNDAY: The Sun will move into Taurus for its annual visit, offering you some wonderful insights and ideas for change over the next four weeks. Carry a piece of jet or onyx with you today, as these stones are ideal for absorbing any negative energy that might come your way. Keep in mind that the lifestyle changes you want to make are accomplished through daily effort, rather than radical action. When a loved one can't make a decision under tonight's Sagittarius Moon, sharing your own experience will be the best way to help them.

KEEP IN MIND: You'll finally get the green light to move on a decision you've been pondering, and Spirit's message is clear: go for it!