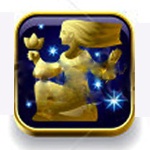 VIRGO HOROSCOPE AUGUST 18, 2019

Virgo (August 23 – September 22)
Affirmation for this week of POTENTIAL – "The Universe supports my dreams and directs me into the unknown. When I follow spiritual guidance, my potential for success is limitless." (Themes: Spirit Guide: Dragonfly, Color: Blue, Number: 12)

SUNDAY: Attend any household repairs as soon as possible to avoid more expensive problems in the future. Keep your opinions to yourself under the Aries Moon; if you don't, you'll end up in a confrontation. It's time to get rid of a resentment you've been carrying, so meditate about the details and then release it to the Universe. You may feel overly emotional this evening, so light one or more white candles to restore your inner peace and balance.

KEEP IN MIND: People are usually happy to hear what you have to say, but not today. Focus on listening rather than talking and you'll learn something important!