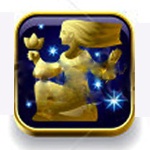 VIRGO HOROSCOPE JUNE 16, 2019

Virgo (August 23 – September 22)
Affirmation for this week of UNCONDITIONAL LOVE – "The spiritual connections I form with others nourish my heart and soul. Unconditional love brings more depth and purpose to my relationships." (Themes: Spirit Guide: Dove, Color: Blue, Number: 2)

SUNDAY: Acknowledge your father and the other important men in your life today; they'd love to hear from you! Keeping a secret is putting you in a difficult position, so share it with a trusted friend under the Sagittarius Moon. Once you do, you'll feel much lighter! Dress in blue and you'll find it easier to persuade others to your way of thinking. Dreams become more prophetic this week; so be sure to make note of them upon awakening.

KEEP IN MIND: A new cycle of attainment dawns next week, full of potential. Map out a plan and start sowing the seeds for your future.