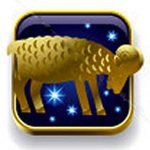 ARIES HOROSCOPE AUGUST 31, 2016
Aries (March 21 - April 19)
Affirmation for this week of PROTECTION - "When my movement is blocked, I trust that I am being protected. I practice patience, trust and faith, knowing that Spirt will alert me when it is time to move again." (Themes: Spirit Guide: Lizard, Color: Red, Number: 5)
WEDNESDAY: A little down time is essential today, as it's time to restore your inner harmony and balance. Focus on personal interactions and share more openly with your loved ones under the family-oriented Virgo Moon. The Virgo Sun will stir passions and create the perfect mood for a romantic interlude with the object of your affections this evening - if you don't have one, hop on the internet and look for love. Ocean incense can cast a fresh perspective over your current goals, so burn some during your evening meditation.
WATCH OUT FOR: self-neglect and distractions
AIM FOR: taking some "me" time and interacting with loved ones
KEEP IN MIND: You've been neglecting family and friends; take the day off to reconnect with the important people in your life.